Retrofitting Your Window
nvision GlassTM completed a custom windows replacement project which ended up being very cost effective for the owner. We used a Flush Fin retro fitting around the existing window frame without disturbing the stucco for a clean and cost effective solution. Sometimes the simpler solution is the right one. We love the opportunity to do designs for custom windows, but we enjoy it even more when we can properly serve our customers.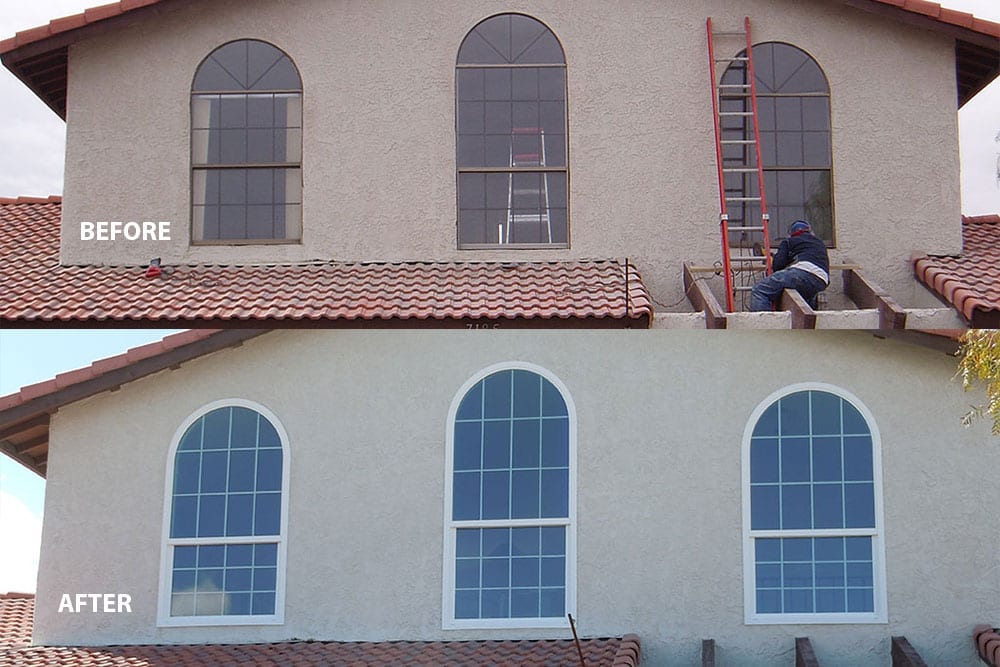 The Process
The replacement project was unique because of the arch designs in the windows. The house had a little more personality because of these windows and we didn't want to change that. Yet, you can see a weathered and outdated frame in the 'before picture,' which needed an attractive boost. We decided to go with the white Flush Fin Retro fit because it brought out a healthy glow and liveliness to the home
nvision Glass
If you are interested in replacing or upgrading window features in your Reno NV home, think nvision GlassTM. We also provide commercial glass services from curtain walls to storefront glass. Contact us today to learn more about our honest, quality custom glasswork and custom windows. Find our windows in Las Vegas and Reno.