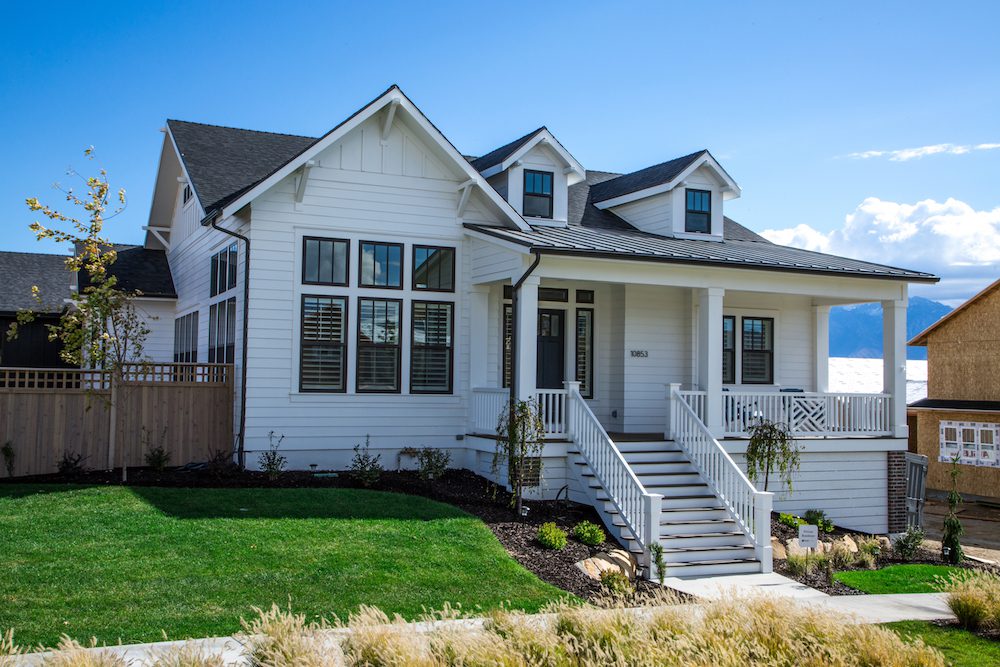 If you're in need of new, custom windows but aren't sure whether to replace the existing window or start from scratch, we can help. There are two different ways you can go about replacing your old windows, either with retrofit windows or new-construction windows. So, retrofit windows vs. new construction windows – which one is better?
Retrofit windows, also called replacement windows, are installed into existing window frames. New-construction windows, or full-frame replacement windows, require that the entire frame be replaced along with the window.
Deciding which method to use can be a difficult decision. It's important to consider the cost and specific needs of your home.
What Is a Retrofit Window?
Retrofit windows are designed so that the exterior materials of your home don't need to be replaced. Instead, a glass window is measured to fit the current opening and is installed directly into the existing frame. In this case, the only thing being replaced is the window itself.
Benefits of Retrofit Windows
Retrofitting your old windows is not only beneficial to your home's appearance and functionality, but it's good for your wallet too. Retrofitting is significantly cheaper than new construction windows. You'll save money on materials by not having to replace the frame, sill, and trim. It also requires less labor meaning you save money on the installation as well.
Replacement windows don't require the removal of outer materials such as stucco or siding. The new windows are installed on the inside of the home and leave no damage on the walls, trim, or siding.
Retrofitting will save you time and money because the installation process is quicker and less invasive. Each retrofit window is measured to perfectly fit the frame and is specially ordered exclusively for you. Having new windows can even save you energy. A well-fitted window won't allow heat or air to escape your home, meaning all that cool air you've worked hard to accumulate in your home, will stay in your home. And the same goes for heat. You won't have to run your heater or air conditioning all day just keep your home's temperature controlled.
Having retrofitted windows will save you money on your energy bill and will even add to the overall value of your home. Revamping your home with new windows will show future buyers the care you put into your home, and it's an expense you can add to the value of your home.
New Construction Windows
New construction windows, also called full-frame replacement windows, require exterior materials to be removed in order to expose the studs so a new frame can be installed. Doing this demands the use of extra materials takes longer than simply replacing the window, and has added costs.
When Is The Right Time To Install New Construction Windows?
Not every new window installation requires that the frame be replaced. If you're in a situation where the studs or frame are damaged by mold, rot, or just years of wear and tear, then you may need to consider installing new custom windows. And if you must replace one of the walls or siding of your home then you will also need to go with the full-frame replacement windows. However, if there is no damage to the frame and no outer material needs replacing, then your best option is to have your old windows retrofitted.
New construction windows can be costly and will take more time to have installed. It's not recommended to have this done unless totally necessary. Retrofitted windows will save you time, energy, and money, and look like brand new windows. Consider your options carefully when deciding which window treatment option is best for your home.
Connect with nVision Glass Today!
We work closely with companies and businesses to help determine their residential and commercial glass installation needs. We also handle custom windows sizing and specifications, with the experience you would expect from industry experts. If you're struggling between retrofit windows vs. new construction windows, nvision Glass is here to help! We also provide commercial glass services like curtain glass windows and storefront glass. Contact us today to learn more about our quality custom windows and glasswork!