Nevada experiences a range of climates depending on the county. Northern Nevada features all four seasons giving residents and guests the ability to participate in summer and winter sports. In contrast, Southern Nevada's temperature can go from one extreme to another. Ultimately, many of us find ourselves huddled up indoors attempting to stay warm as temperatures drop during the winter season making now the time to discuss your windows energy efficiency.
By making the change now, you can reap many cost-effective benefits and stay cozy with your family.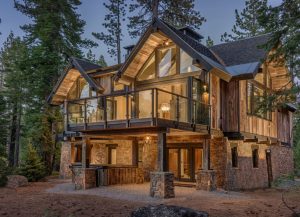 What classifies an energy efficient window?
There are many features for you to consider when identifying the quality of an energy efficient window. Here we list some of the most important features necessary to keep your home warm.
Window Frame Material
Framing is known to contribute 10% to 30% of the unit's weather resistance. It also plays a part in your windows durability, style, and energy efficiency. Each type of frame material results in a different U-factor rating and Solar Heat Gain Coefficient (SHGC). These energy performance rating indicators help you identify the insulation benefits each frame material offers based on your region.
Panes of Glass
Another thing to be aware of is the amount of panes you decide to pair with your framing material. Panes are the sheets of glass inside the frame. While there is nothing wrong with one pane, double panes are known to provide more energy efficient benefits. Double panes can have an argon gas fill that helps with insulation and your window efficiency. Furthermore, warm edge spacers help improve energy efficiency and lock argon gas into the windows. Placed in between panes, warm edge spacers improve thermal performance while increasing durability.
E-glass
Low E-glass coating is a popular and versatile building material. These coatings minimize the amount of ultraviolet and infrared light or heat energy that passes through by shifting it away from the window. There are many different types of e-coatings available to you. This variety helps control how much sunlight you want to block out to fit your home's needs to ensure you receive energy efficient windows.
Weather Stripping
Weather stripping is a solution to seal air leaks that are present in your windows and doors. While this can seem like a simple solution to provide higher insulation, it is important to use the correct product to ensure its function. Ultimately, proper installation of windows is essential to providing protection from air leaks  in windows and create the best window energy efficiency.
What are some of the benefits of energy-efficient windows?
Besides staying warm this winter, switching to energy efficient windows offer many long-term benefits such as cost savings, noise blocking capabilities, and more. See how our energy-conserving windows can enhance your home.
Cost Savings
Energy efficient windows yield considerable cost savings. The US Department of Energy states heat gain and heat loss is responsible for 25% to 30% of heating and cooling costs. This statistic show how every time we turn on our air conditioning, precious air we are paying for leaks out. This not only hurts our pockets but is counterproductive to our attempts to stay warm.
Greater ROI (Return On Investment)
Taking the time to meet with nvision Glass allows us the opportunity to prioritize energy improvements that will give you the highest return on your investment. Our windows are designed to keep hot air in. Instead of investing in add-ons like weather strips, our professionals find the right materials alongside conventional installation to block cold air from coming in creating optimal window performance.
Flexibility
Our team guarantees you the ability to keep window shades open while still blocking out harmful sun rays by using the most advanced technology. No one wants to live in a dungeon so having your window coverings open offers a boost to your mood and the ambiance of your home.
Noise Control
Finally, our products block outdoor noise typically experienced when not using energy efficient windows. The noise control offered by our windows mean you can enjoy in-home entertainment and hear all indoor conversations without worrying about horns blaring or kids playing outside.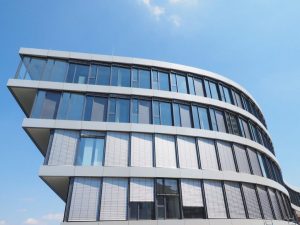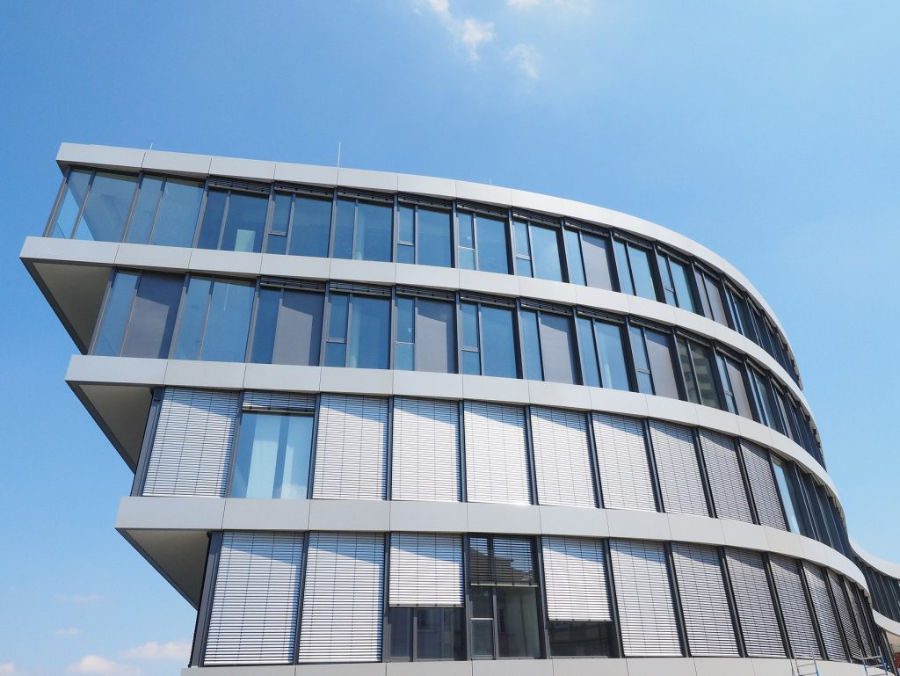 Find the Perfect Energy-Efficient Windows for Your Home
Let nvision Glass help you find the right fit for your commercial and residential needs. We offer a variety of shapes and styles to help you maintain the aesthetic of your home, while still being effective and sustainable. Our team has the ability to use five different custom materials from various suppliers/manufacturers all offering the same benefits. These materials include:
Wood Clad Residential and Commercial Glass Windows and Doors

Aluminum Framed Multi-Sliding, Folding and Glass Door Manufacturers (available in our classic or performance line)

Residential Vinyl Windows

Composite Windows and Doors

Large Curtain Wall Windows and Doors
Contact nvision Glass Today
So whether you are looking for something to fit your new construction needs or are just focused on upgrading your home, use nvision Glass to install the highest quality, best energy efficient windows. Every window installed by us comes with a five year workmanship warranty giving you peace of mind. Contact us today about your project ideas and we will talk to you about our capabilities for residential, commercial and custom glass work.
Call Our Reno Location Call Our Las Vegas Location